Sprayless Scratch Repair Service
A scratch that is repairable, is one that you can run your fingernail across it and your fingernail does not catch the scratch. ASAP offers minor sprayless scratch repair.
Sprayless Scratch Repair
The fast, effective and only alternative to bodyshop and other SMART repair techniques!
When the time comes for your car to receive some maintenance, whether it's a scratch or blemish, Sprayless Scratch Repair (SSR) is the unique, all-in-one product you need. 
Backed by over 18 years of success, the SSR magically erases scratches on any auto finish in just minutes. Its patented technology restores your car's exterior to look brand-new and protects against future damage. Plus, it's unlike any other traditional sprayless scratch repair system because of its environmentally friendly composition. 
ASAP also offers a bumper dent removal services. If your bumper suffers from minor dents and scratches, we have the ability in most cases to make it look new again. Our paintless dent repair often times will fix these blemishes and get your vehicle back to looking new again.
"Compared to
other SMART
Repairs…
…SSR

is
Rocket
Science!"
Frequently Asked Questions …
SSR is a mixture of proprietary, patented chemicals, and pigment mix.
What is SSR?
SSR is a cosmetic repair that provides a permanent solution for disturbed paint on any vehicle. Scratches, scuffs and chips become virtually undetectable in a fraction of the time and for a fraction of the cost associated with conventional body shop or even SMART repairs.
SSR is a unique and patented solution…
one that offers an even more convenient and cost effective alternative to the SMART repairs available today.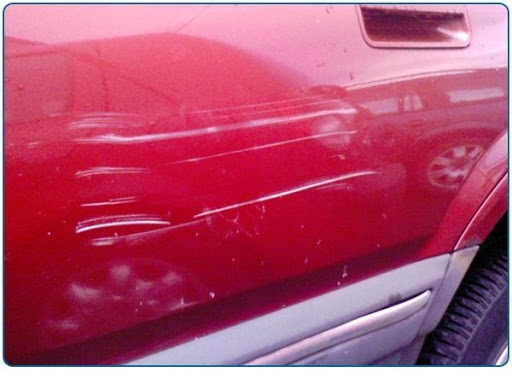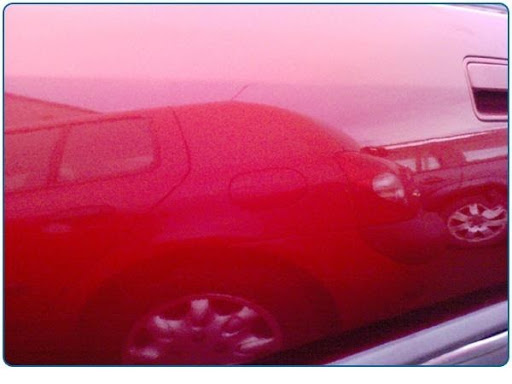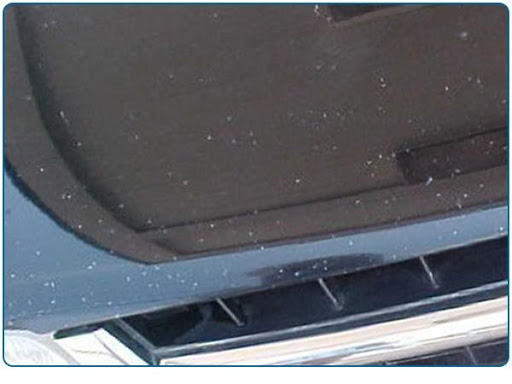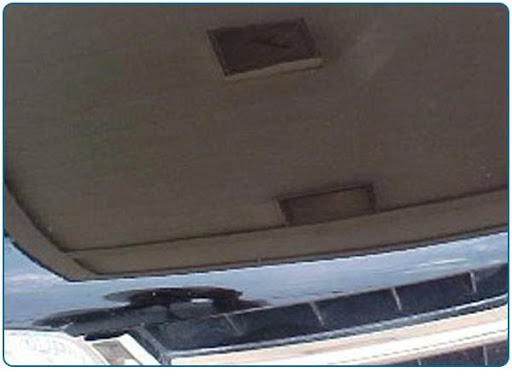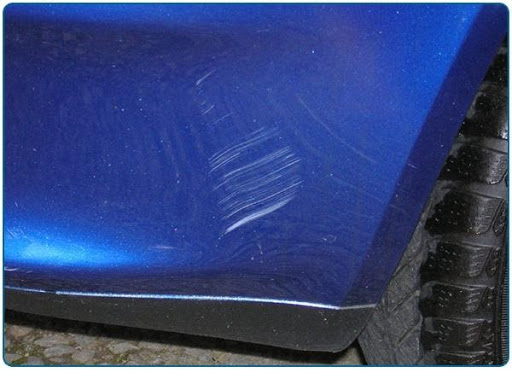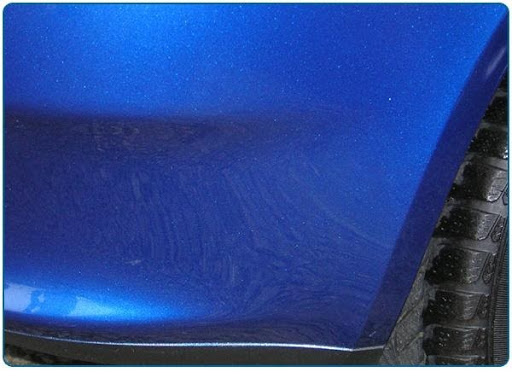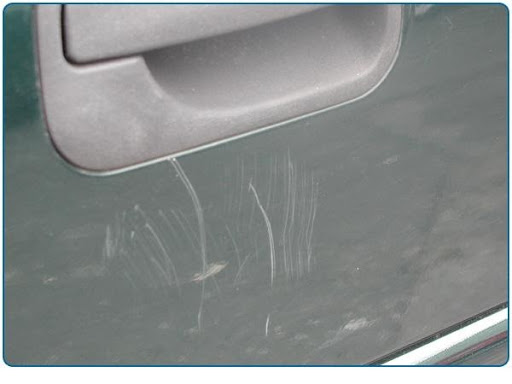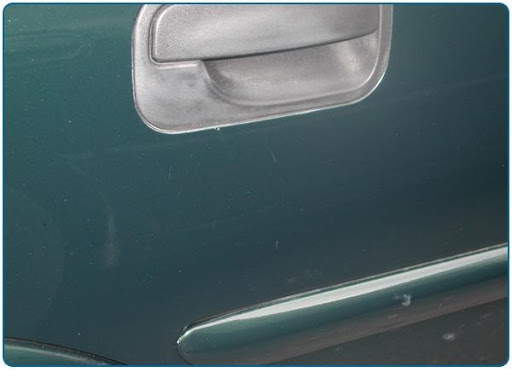 GOT MORE QUESTIONS? Click here...
"WHAT IS THE AVERAGE REPAIR TIME?"
Single scratches can be repaired between 30 seconds and 10 minutes. Hoods can be repaired in around 15 to 20 minutes, and a complete "walk-around" of a vehicle with scratches on every panel in around 30 minutes to 1 1/2 hours.
"HOW LONG WILL THE REPAIRS LAST?"
We offer a four-year guarantee to our customers. SSR will not fall out, wash out, or even power-wash out. Guaranteed!
"WILL IT REPAIR REALLY DEEP SCRATCHES?"
SSR will put paint in the scratch. How good the repair is will have many dependencies, such as if primer or metal is showing, or a scratch with severe width. SSR will not repair to perfection. That is considered a body-shop-required repair; however, SSR will fill the deep scratch up to 80%. It will seal and protect the area from further damage, i.e. from rust.
In a nutshell, SSR will repair about 80% of what you come across.
"WHAT'S IT LIKE ON CHIPS?"
When it comes to "totally peppered" hoods, SSR is totally unrivaled! The results can only be described as breathtaking. I've repaired many of otherwise unsalvageable hoods, and SSR never fails to impress me! Every time!
Okay, it won't repair large chips – this is still a body-shop-required repair. SSR can give an 80% fill, seal and protect it while saving your deductible. Remember, we are continually working on a solution for deep scratch and large chip fill.
"WHAT'S IT LIKE ON SILVER?"
SSR is fine on silver. You certainly have to be pretty close with the color, but yes, SSR will repair silver, again depending on the width and depth of the damage.
"WHY DO YOU USE BLACK PAINT ON A GREEN PANEL?"
When using SSR, exact color match is not essential. It's all done by the method, selecting a color that is darker if the panel is dark or same as color if the panel is light.
SSR black is probably the most versatile color we have; it can be used to repair any black, dark blue, dark gray, bronze and dark green, etc. Amazing, isn't it?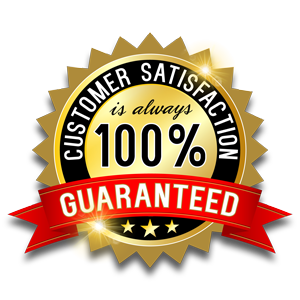 We Guarantee Our Work 100%
All services provided by ASAP Paintless Dent Repair, LLC, is fully guaranteed by a $ 5 Million Dollar Professional Services Guarantee.
We document, photograph and log all repairs easily and simply using leading industry software and applications.We want every customer to be completely satisfied with your Paintless Dent Repair. If at the completion of your repair you are not totally satisfied, we will make it right. Our reputation is very important to all of us at ASAP and we back it up with the $5 Million Dollar Professional Services Guarantee.
Additionally, we offer a No-Hassle Free Estimate Guarantee. You will never be charged for any type of estimate, either online or in person by one our technicians.
We use industry technologies and software to perform all our estimates using Tablets or iPhones including the industry standard Mobiltech RX applications. We have been doing Paintless Dent Repair for a long time, so we are able to provide you with an accurate estimate, up front. Our software is link to the National Automotive Database which uses your Vehicle Identification Number (VIN) to accurately determine the correct Paintless Dent Repair Service for your situation.