Bumper Repair Service
Even with today's back-up cameras and other technological improvements, you can still find yourself misjudging a turn or a parking space just enough to end up with a dent in your vehicle's bumper.
In most cases, the extent of the damage to your bumper doesn't need to involve hours at a auto body shop. That is especially true when you call us at ASAP. We make it easy by coming to you. 
Let us take care of your bumper repair, and you'll save time and money over other dent repair services.
 Our mobile bumper repair services are usually done in less than an hour while you wait, so you can get on with your day putting your mishap behind you. Our Technicians have the training and expertise to handle dents and creases with our Paintless dent repair techniques throughout Oklahoma and the greater Oklahoma City area. 
 You'll never be able to tell the dent on the bumper or the crease was there when we're done.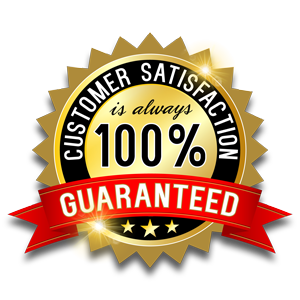 We Guarantee Our Work 100%
All services provided by ASAP Paintless Dent Repair, LLC, is fully guaranteed by a $ 5 Million Dollar Professional Services Guarantee.
We document, photograph and log all repairs easily and simply using leading industry software and applications.We want every customer to be completely satisfied with your Paintless Dent Repair. If at the completion of your repair you are not totally satisfied, we will make it right. Our reputation is very important to all of us at ASAP and we back it up with the $5 Million Dollar Professional Services Guarantee.
Additionally, we offer a No-Hassle Free Estimate Guarantee. You will never be charged for any type of estimate, either online or in person by one our technicians.
We use industry technologies and software to perform all our estimates using Tablets or iPhones including the industry standard Mobiltech RX applications. We have been doing Paintless Dent Repair for a long time, so we are able to provide you with an accurate estimate, up front. Our software is link to the National Automotive Database which uses your Vehicle Identification Number (VIN) to accurately determine the correct Paintless Dent Repair Service for your situation.