Vehicle Trade-In Inspection Services
It is essential that when trading in your vehicle you allow one or more auto dealers to review it. The trade-in value depends directly on how well the dealers believe you have taken care of your vehicle and for what price the dealers believes they will be able to sell the vehicle.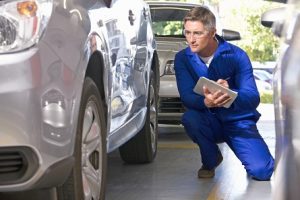 When your vehicle has dings and or dents, any potential buyer is going to wonder what else may be wrong with your vehicle, and therefore, the dealers will offer you less money for your trade-in.
Prepare your vehicle by having ASAP complete a Vehicle Trade-in Inspection. Our trained and certified technicians will inspect your vehicle and identify any dings and dents that can be removed and bring your vehicle to a dealer ready and looking like new or the best it can possibly be.