Large & Complex Dent repairs
Large & Complex Dent repairs require years of experience to repair properly. Our team of Technicians have the capability to repair what other local companies cannot, with extraordinary results.
With more than 14 years of experience, your challenging repair is in the best hands at ASAP. We take pride in being able to save panels from costly replacement and the depreciating affects of body work & paint.
We have established an unparalleled reputation for quality repair, paired with great customer service.At ASAP, your investment is in great hands, so don't just let anyone handle your baby. We welcome the opportunity to serve you.
Benefits
Repaired In Hours, Not Days
No Fillers or Paint
Retains Your Factory Finish & Part
No Carfax Reporting
No Color Matching Problems
Cost Effective vs 

other automotive services repairs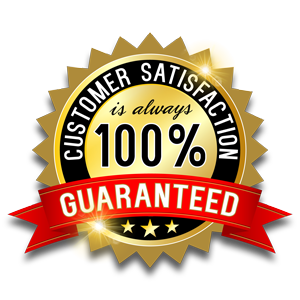 We Guarantee Our Work 100%
All services provided by ASAP Paintless Dent Repair, LLC, is fully guaranteed by a $ 5 Million Dollar Professional Services Guarantee.
We document, photograph and log all repairs easily and simply using leading industry software and applications.We want every customer to be completely satisfied with your Paintless Dent Repair. If at the completion of your repair you are not totally satisfied, we will make it right. Our reputation is very important to all of us at ASAP and we back it up with the $5 Million Dollar Professional Services Guarantee.
Additionally, we offer a No-Hassle Free Estimate Guarantee. You will never be charged for any type of estimate, either online or in person by one our technicians.
We use industry technologies and software to perform all our estimates using Tablets or iPhones including the industry standard Mobiltech RX applications. We have been doing Paintless Dent Repair for a long time, so we are able to provide you with an accurate estimate, up front. Our software is link to the National Automotive Database which uses your Vehicle Identification Number (VIN) to accurately determine the correct Paintless Dent Repair Service for your situation.